On September 1st, former 3-time GPW Heavyweight Champion, Dirk Feelgood surprised everyone by making an unannounced return to the ring. However, he wasn't wearing his tights, Dirk had come for business as he launched his new company, Feelgood Media Limited.
Feelgood, a once beloved member of the roster quickly turned his fan base behind him as the self absorbed reasons behind the company launch were unveiled. Dirk announced the first ever #DirkSearch, a talent search to choose an individual who the fans think would benefit most from the managerial services of former 3 time heavyweight champion, Dirk Feelgood. Feelgood encouraged GPW fans to pick up their phones, tablets and log into their laptops and PC's to vote by using #DirkSearch on all social media platforms.
This Friday, on October 6th we will reveal the winner of the first ever #DirkSearch. Have you voted yet? You have until 8pm on Friday 6th October, at which point the votes will be counted and the winner announced! Make sure you include @grandpro and/or @dirkfeelgood in your votes!
Who Could It Be?
So, who could it be? Here are 6 possibilities already on the roster.
Bubblegum: We've spoken on this blog space before how Bubblegum's career has began to spiral out of control, he and Dirk have a long history, could it be him?
Matthew Brooks: The Operamaniac has already made a big splash but is missing any traction from big name wins. Dirk would be the man to remedy this.
"Jumpin'" Jimmy Jackson: Jackson most recently lost the British title after a 12 month reign with the gold. He's desperate to get it back and has received a boat load of votes so far, is Dirk heading for his corner?
Damon Leigh: Most recently returned to the roster, DDL and Dirk go way back. Damon has his sights set on gold, Dirk's history is paved with it. Could DDL use a little Feelgood in his corner?
Ashton Smith: Few can doubt Smith's popularity on the GPW roster, but his popularity isn't winning him matches at the moment. Losses to Dylan Roberts in a failed attempt to win the title and a recent big loss to Cyanide, does Ashton needs Dirk?
Joey Hayes: Arguably the match of his lifetime coming up this Friday, if he doesn't win it, Joey's 2017 is over and another year will pass by without a title. He's hungry for gold, he needs gold, can Dirk be the one to help him get there?
And what about the freelance contractors currently not on the roster? Who is getting votes and who could appear this Friday with the full backing of Feelgood Media Limited?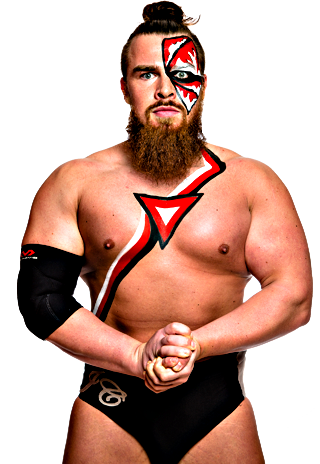 Could the lucky winner of the #DirkSearch be one the men above? Each one has received votes so far!
Joe Coffey: The ICW Heavyweight Champion has never appeared in a Grand Pro ring but the fans clearly would like to see him in one! Could Coffey be under contract with Feelgood Media Limited on October 6th?
Chris Brooks: Brooks is one half of the Progress Tag Team Championship, but its the GPW fans who want to see him in singles action. Will Chris Brooks be making his GPW debut this Friday?
Joseph Conners: WWE UK Championship Tournament competitor Conners has clashed with many of the GPW roster members before, so his inclusion come Friday would be a natural transition. Have you voted for Conners?
Head to Twitter, Facebook and/or Instagram and cast your vote on who you want Dirk Feelgood to manage in Grand Pro Wrestling. Vote for ANYONE you want. Feelgood Media Limited will be in the building on October 6th to reveal the winner.
Make sure you are there in person to see it, you can pre-order your tickets now for £8 and save money! Tickets available until 6pm of October 6th!